Instructor Background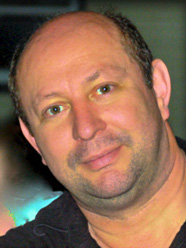 Gustavo Pérez-Abadía, M.D., is an Assistant Professor in the Department of Orthopedic Surgery, University of Louisville since 2018.
Unique to this course, is the knowledge, experience and care with which Dr. Pérez-Abadía teaches each student.
Trained as a Pediatric Surgeon in Argentina, in 1996, he joined the Plastic Surgery Research Laboratory at the University of Louisville as a Research Fellow. Dr. Pérez-Abadía was a member of the research team that performed pre-clinical studies in pigs that eventually led to the first successful hand transplant in the world. He has expertise in composite tissue allotransplantation, and preservation therapies to protect tissue.
In July 2007, the Microsurgery Course at the University of Louisville was reopened, with Dr. Pérez-Abadía as a new Director/Instructor; in collaboration with the Division of Plastic Surgery and Kleinert Institute.
Dr. Pérez-Abadía has worked in microsurgical research and teaching in the Departments of Surgery and Physiology at the University of Louisville and Kleinert & Kutz Hand Care Center for over 20 years. A skilled microsurgeon in his own right and a gifted instructor Dr. Pérez-Abadía has a keen eye for special difficulties trainees encounter and a gentle way of helping each individual achieve his or her own personal best.